We are Family Helping Family.
It's true that 2020 has been shaped in a way that no one could imagine, and nothing compares to the strength of our Ecumen family coming together.
The Family Helping Family Fund is dedicated to supporting Ecumen team members who show up every day to provide life-honoring care. At Ecumen, team members take care of one another the way a family does. This fund was named Family Helping Family because it started as a fund for team members that exclusively received contributions from team members. Since 2005, over $600,000 has been raised and nearly 600 Family Helping Family grants awarded to team members facing financial challenges. With the onset of COVID, there has been an increase in the number of team members seeking support. In order to keep this fund sustainable and continue the meaningful impact, in March 2020, Ecumen expanded the definition of family and now invites you to consider a gift that honors our Ecumen everyday heroes.
Want to get in touch? We'd love to hear from you
Your gift is graciously accepted via mail:
Ecumen Philanthropy
3530 Lexington Ave N
Shoreview, MN 55126
*please note that your gift is for FHF
Ecumen Tax ID #: 41-0711588
Everyday Heroes in Action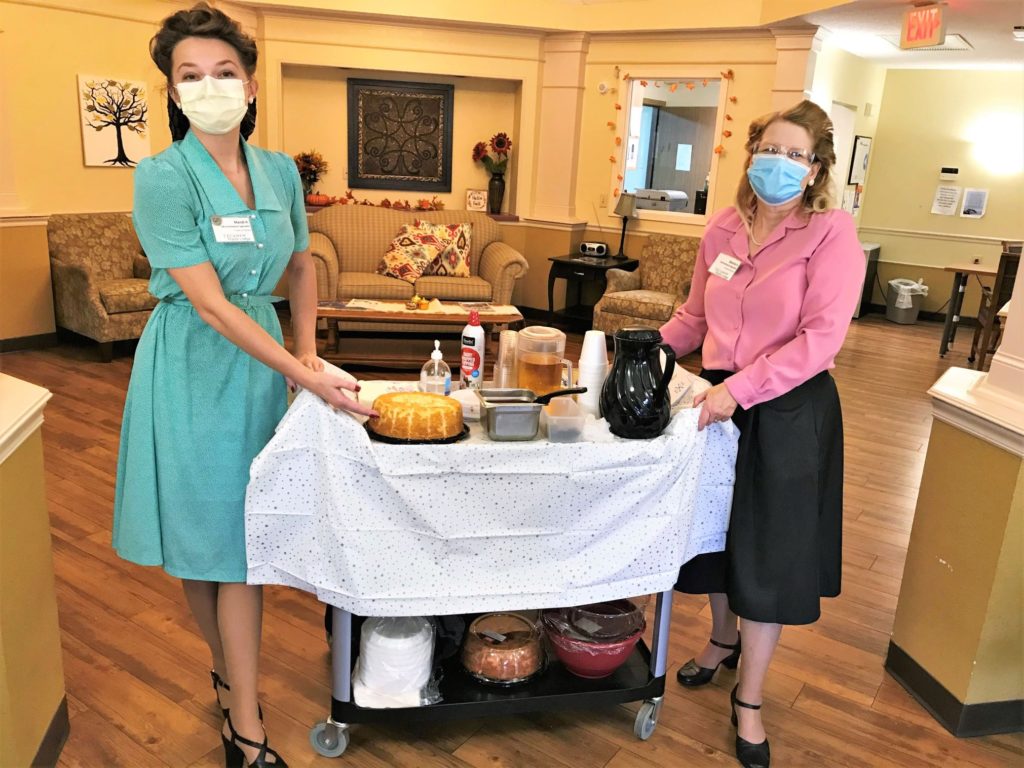 Intelligent, gifted, visionary, tenacious, committed, warm, agile. This list could be filled with hundreds of words to describe our Ecumen team members, but these seven describe Mandi and Sherri, the Life Enrichment team at Ecumen Prairie Lodge perfectly.
Since March, this dynamic duo has gone above and beyond to keep connectedness at the forefront of everything they do. From themed days like going back in time to the 40s, 70s, and 80s, to creating moments of joy that will last a lifetime with our Ecumen Hospice team and patients, they continue to keep those we serve engaged and gleeful. Thank you to all Ecumen team members who show up to serve every day.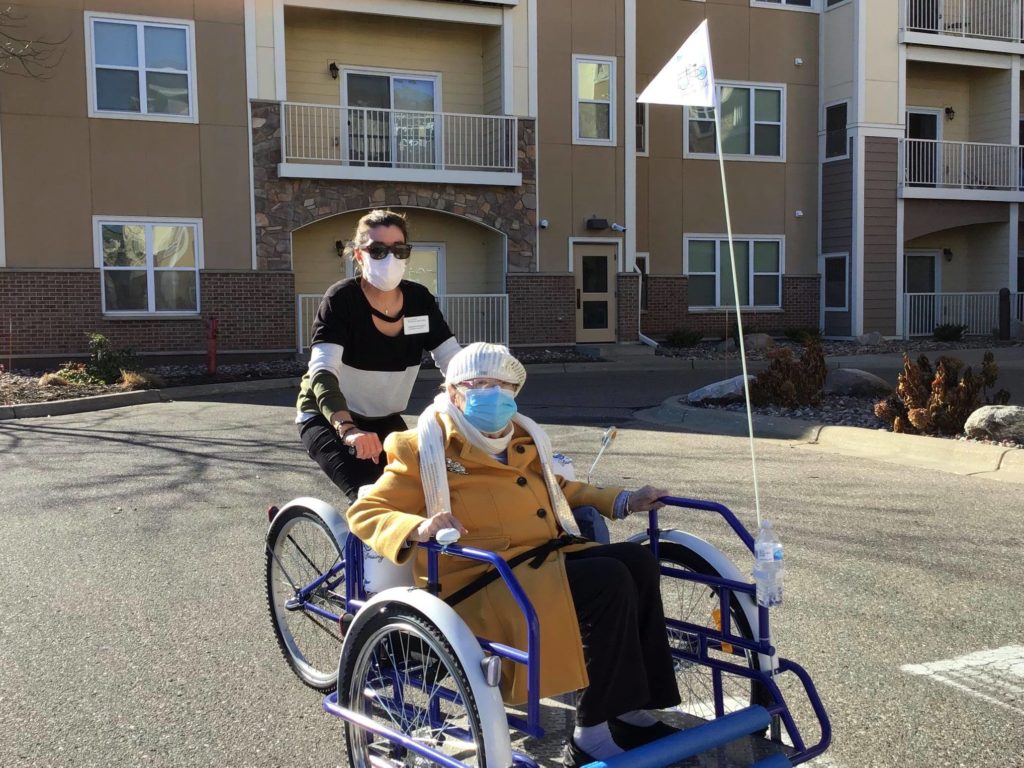 At Ecumen Seasons at Apple Valley, team members took LaVerne for a joy ride on a Blessing Bicycle to celebrate her 95th birthday!