J. Michael Dady, Chair
Michael Dady is the founder of Dady & Gardner, P.A., a 10 lawyer boutique firm that limits its nationwide practice to helping franchisees, dealers, and distributors solve their business-threatening issues with their franchisors and suppliers. He and his colleagues have successfully resolved business-threatening disputes for their clients in over 350 different systems. According to Chambers USA, which annually surveys lawyers nationally, by specialty, Dady & Gardner has been deemed to be the best franchisee law firm in America.
Michael is a graduate of St. John's University and the University of Minnesota Law School. He has served as the Chair of the Board of both the St. John's University Board of Regents and of the Board of Catholic Charities of St. Paul and Minneapolis.
Michael Dady particularly enjoys his ongoing role as the "head cowboy" on his working cattle ranch in northeastern South Dakota- much to the delight of his wife, Kim, their children, and their four grandchildren, and other family members and friends.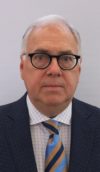 John Petraborg, Vice Chair
John Petraborg brings more than 30 years of senior leadership experience in the public and private sectors. Mr. Petraborg is recently retired from Hewlett Packard (HP). At HP, he was the Client Industry Executive responsible for the development of health and human services solutions for HP's State and Local government customers. Through his leadership of business transformation engagements with many government agencies in the US and abroad, he has focused on the use of innovation, application of best practice, and deployment of technology to restructure government health and human services.
In addition to many roles in government, Mr. Petraborg served as Commissioner (Acting) of the Minnesota Department of Human Services, the state's largest agency. Mr. Petraborg pioneered innovative policies for health care, welfare reform, children's services, and child support. He led the successful business re-design and system development for several Minnesota programs.
Mr. Petraborg received the Distinguished Alumnus Award from the University of Minnesota School of Social Work, the Public Service Award from the U.S. Department of Health and Human Services, and the Children's Champion Award from Children's Defense Fund. He served as national President of the Quality Control Directors Association. He recently served as Chairman of the Human Services IT Advisory Group of Tech America, the leading technology trade association in the US.
Nancy Thompson Ulvestad, Secretary
Nancy is currently working and consulting for the University of Minnesota School of Nursing and has over 35 years of experience in health care. Before joining the School of Nursing, Nancy worked at the Center for Bioethics at the University of Minnesota.
She currently is the President ex officio of the Westminster Counseling Board and has previously served on the boards of the Children's Hospitals, Colonial Church in Edina, Stevens Square Foundation, the Downtown Council to End Homelessness, and continues to volunteer in efforts to end homelessness, serve vulnerable populations and end-of-life initiatives.
Nancy has a B.S. in Nursing from Gustavus Adolphus College and a Masters of Religion and Theology from United Theological Seminary.

Dr. Susan J. Crockett, Treasurer
Susan J. Crockett, Ph.D., R.D., is an Adjunct Professor in Food Science and Nutrition at the University of Minnesota. Until January 2013, she was VP & Sr Technology Officer for Health and Nutrition at General Mills where she led the Bell Institute of Health and Nutrition. Until 1999, she was Dean and Professor in the College of Human Development at Syracuse University.
Crockett has degrees in Nutrition & Dietetics, is a Registered Dietitian & Fellow of the American Academy of Nutrition & Dietetics. With support of a Bush Foundation Leadership Fellowship, she completed a Ph.D. in Epidemiology from the U of MN.
Crockett has published research about nutrition education in schools, effectiveness of nutrition interventions on the eating behavior of children & seniors. She received an award from the Secretary of Health & Human Services for Innovation in Health Promotion and Disease Prevention. Her research has been funded by the Retirement Research Foundation & the National Institutes of Health. She has taught a wide variety of nutrition courses including clinical nutrition & nutritional biochemistry.
Crockett chaired the Board of Directors of the International Food Information Council (IFIC), was active in the International Life Sciences Institute & is an advisor to the National Academy of Sciences about nutrition for seniors. Crockett helps lead a project to provide support & affordable housing for ex-offenders. She is an Elder at Westminster Presbyterian Church, past secretary to the VocalEssence board & past president of the Board of the United Theological Seminary.

Debbie Cervenka, Immediate Past Chair
Debbie Cervenka was a part of Phillips Plastics Corporation for 34 years serving as Director of Marketing, Vice President of Marketing & Sales and Executive Vice President, as well as an officer on Phillips Plastics Corporation's Board of Directors until the Cervenka's sold the company in December 2010. Debbie was instrumental in establishing the in-house marketing agency at Phillips and was responsible for all internal and external communication.
Debbie was educated at the University of Wisconsin-Eau Claire, graduating with a major in Journalism and Communication.
Debbie has dedicated the past seven years to non-profit work and has served as a trustee on several non-profit boards including: Junior Achievement; The Big Sur Land Trust; and The President's Advisory Committee for new curriculum at the University of Wisconsin – Stout. Currently she serves on the board of trustees for The Nature Conservancy and Northland College.

Ann Barkelew
Ann Barkelew's 35-year public relations career includes C-suite experience in the public sector (Los Angeles County Office of Education), the private sector (Dayton Hudson Corporation, nka Target Corporation) and with a major international agency (Fleishman Hillard).
In 1995, Ann was named by her peers internationally as "Public Relations Professional of the Year;" in 1999, was named one of the Most Influential Women in Business in Minnesota by CityBusiness; in 2001, received Fleishman-Hillard's Lifetime Achievement Award; and in 2003, received the Arthur W. Page Society's Distinguished Service Award for contributions that have strengthened the role of public relations in society.
Today Ann is actively involved with VocalEssence as a member of the board and with womenwinning: Minnesota Women's Campaign Fund as a past board member. She twice chaired the Children's Theatre Company Board of Governors. She was a public member of the Minnesota News Council for six years and chaired the Council's first board of directors. She was a founding member of United Way's "Success by Six" program and was actively involved with the Greater Minneapolis Girl Scout Council. She served two terms on the boards of the Minnesota Humanities Center and the Minneapolis Club. She is a member of the Minnesota Women's Forum and the Twin Cities Communications Council.
Ann began her career as a high school English and journalism teacher in Missouri and California. She headed public information programs in Santa Barbara and Los Angeles California as a school administrator before moving to the corporate sector in 1981. She earned her bachelors' degree from Central Missouri State University and her master's from the University of Missouri.

A. Richard (Dick) Olson
Dick was an international marketing executive with a record of expansion of markets for IBM products in Asia and the South Pacific through agent sales channels. He was involved with product development of mid-range computer solutions and played a key role in implementing the Japanese language (Kanji) on IBM computers.
When the opportunity arose, he took early retirement from IBM and moved to Singapore as Managing Director of a computer solutions company. He moved to Vietnam when the US lifted its embargo and established a consulting company to enable clients to enter that market.
He has served on the board and as treasurer of Mill City Commons in Minneapolis, a villages approach to community building for older urbanites. Ecumen helped shape Mill City Commons and serves as its strategic partner. His board service also included two terms as president of Sawgrass Association Inc., which managed a large retirement development in Florida. He is currently an active participant in startup businesses in the Midwest.
Dick has a BA in mathematics from Luther College and a Master's degree from Vanderbilt University. He taught mathematics for two years before joining IBM.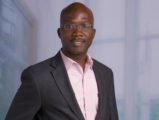 Daniel Abdul
Mr. Daniel Abdul is a visionary leader in Digital Strategy and Technology Delivery.  He has led global teams in Technology Services, and Health Care industries through growth and transformations. He currently serves as the Vice President of Data and Analytics for United Health Group.  Dan's areas of expertise are in developing commercial and emerging technologies.
Daniel also sits on several boards, including the Mental Health Connect, which works to open doors for those living with Mental Illness and Genesys Works, a national non-profit which enables economically-disadvantaged high school students to enter and thrive in the economic mainstream.
Daniel is a US Army medically retired veteran, where he served as a squad leader and Blackhawk flight medic.
Daniel's solid academic background includes an MBA, a Master of Science degree in Software Engineering and a Bachelor of Science degree in Computer Science.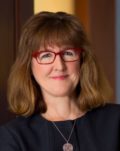 Jan M. Conlin
Jan M. Conlin is a founding partner of Ciresi Conlin LLP.  She has a long record of leading high-stakes intellectual property and business-critical commercial litigation.  In addition to being named one of the Top 100 trial lawyers in the county (Benchmark Litigation), she has also been named a Top 10 Minnesota SuperLawyer.
Jan is a graduate of St. Thomas University and the University of Minnesota Law School.  She has served numerous Boards, including The Minneapolis Foundation, Minnesota Orchestra Association, and Catholic Charities.  She was also the past Chair of the Board for the St. Thomas School of Law.

Peter Jacobson
Peter currently serves as the Chief Executive Officer of the Detroit Lakes Community and Cultural Center, a unique community organization dedicated to creating opportunities to learn, grow and play for people in the Detroit Lakes area.  The organization includes a fitness and aquatics center, indoor playground, child care center, the Holmes Art Center, and The Historic Holmes Theatre.  He began this role in late 2019 as the beginning of his second career after spending the previous 34 years in healthcare administration. As a healthcare administrator, Peter's focus was on providing leadership in integrated healthcare delivery systems with a primary focus on rural healthcare.  His most recent role was as President of Essentia Health Saint Mary's in Detroit Lakes Minnesota, and as Senior Vice President of Operations for the West Market of Essentia Health where he had leadership responsibilities for several critical access hospitals, clinics and long term care facilities in Western Minnesota and North Dakota.  Peter has also been active in the community serving as a volunteer and board member of several non-profit organizations with a passion for building a healthier community for all people.
Peter is a graduate of the University of North Dakota and obtained a Masters of Business Administration from The Carlson School of Management at the University of Minnesota.

Phillip D. Rolle
Phil began his 32-year banking career with Norwest Corporation in Duluth, Minnesota in 1977. After a series of financial positions in Duluth, Phil transferred to Norwest's corporate headquarters in Minneapolis, heading up the company's Planning and Analysis department, focusing on bank acquisitions. Phil was named Group Controller with Norwest's Community Banking Group, which led him back to Duluth serving as the Regional President for Northeastern Minnesota and head of the Trust Group for Greater Minnesota. Upon Norwest's acquisition of Wells Fargo, Phil was named an Executive Vice President of the Business Banking Support Group, serving business bankers across the company's 23 state footprint and based out of San Francisco until his retirement in 2009.
Upon his retirement, Phil formed PDR Consulting LLC, a firm specializing in closely held business valuations, as well as helping clients maximize banking relationships and financing options. 
Phil has served on numerous community boards in Northern Minnesota including Board Chair of the Duluth Entertainment and Conference Center (the DECC), Board Chair of Duluth's HRA, Chair of the Board of Trustees for the College of Saint Scholastica, and currently Trustee Emeritus. Phil also serves on the Advisory Board of Bell Bank and was a long-time Board Member of LHB, an architectural and engineering firm with primary offices in Duluth and Minneapolis.
Phil received his BBA and MBA from the University of Minnesota, Duluth. 
Phil and his spouse Brenda live in Duluth and enjoy watching the growth of a blended family including five grandchildren.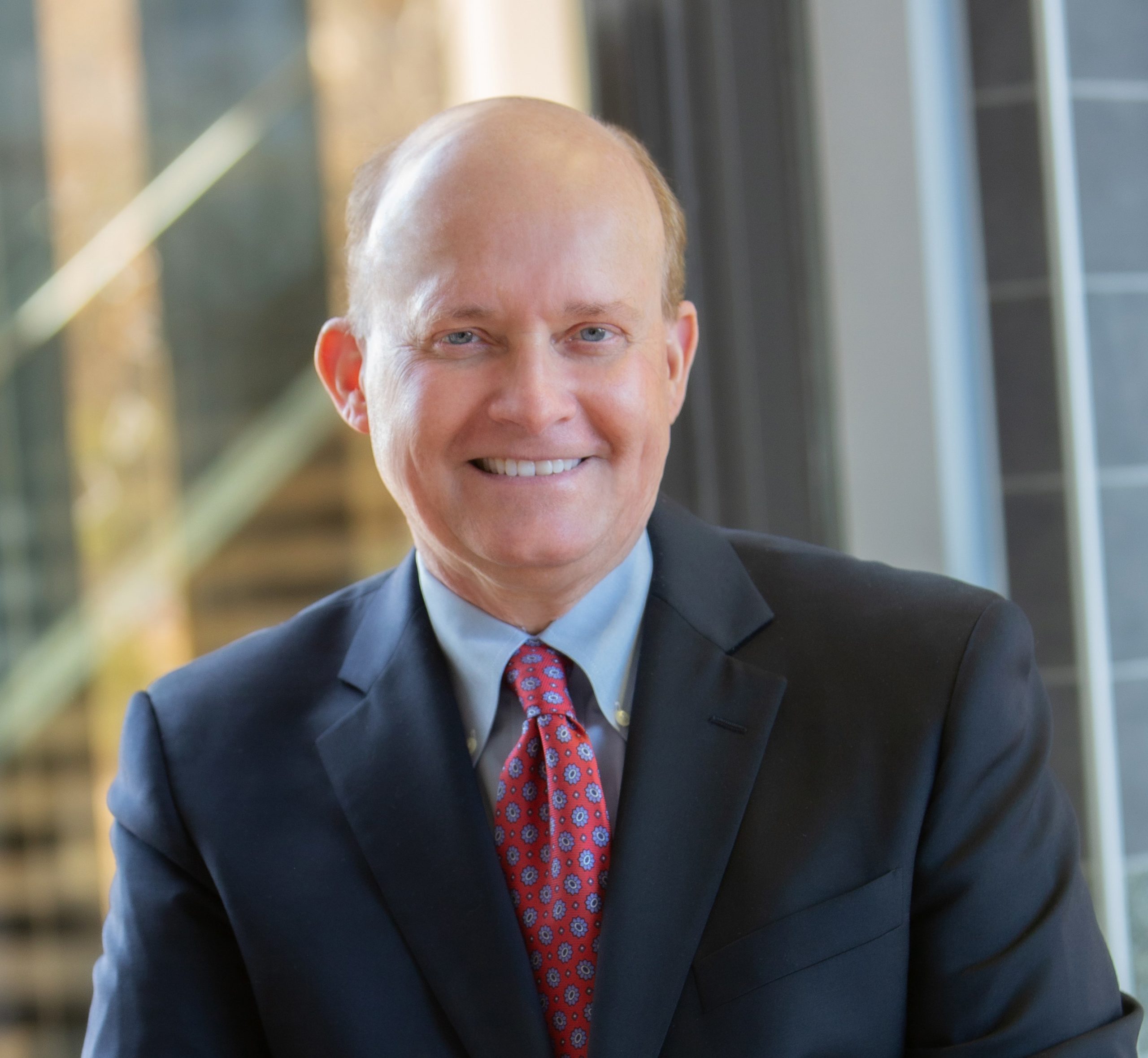 John Truckenbrod
John Truckenbrod grew up in Columbia Heights, Minnesota, along with his parents and four siblings. After graduating from the University of Minnesota with a business and accounting degree, he practiced as a CPA in public accounting with both McGladrey and then as a senior audit manager with Deloitte for many years, specializing in accounting and auditing.
Upon getting married, he followed his entrepreneurial instinct and changed careers. He became a wealth advisor and started his own company, First Advisors, Inc., in downtown Minneapolis. His wife Jane, also a CPA with public accounting experience, joined First Advisors as a wealth advisor a few years later, and today they continue to work together. First Advisors primarily serves small business owners and 401K retirement plans. When working with his clients, he strives for verifiable outcomes in an uncertain world. John has served on the boards of both Lutheran and Methodist community churches, and served in many capacities including managing their endowment fund investments. John's belief is that while finance and investing is not science, it may be an artful science, which can be used to improve both organizations and people's lives.
John and Jane live in Plymouth, Minnesota. They have two daughters, Clare and Grace, who also live in the Twin Cities metro area.
John's recreational activities include boating, golfing, and enjoying walking and hiking through forest trails with Jane.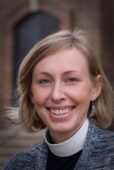 Ingrid Rasmussen
Rev. Ingrid C. A. Rasmussen was ordained in 2013 and serves as Lead Pastor at Holy Trinity Lutheran Church in the Longfellow neighborhood of Minneapolis. She is committed to the work of justice and believes the church is called to be active in the public square.
Ingrid is a graduate of Augustana University (Sioux Falls, SD) and Candler School of Theology at Emory University (Atlanta, GA). She is a leader with a number of place-based organizations—namely, Longfellow Seward Healthy Seniors, Longfellow Rising, and Trinity Apartments Advisory Board—and is active in the Minneapolis Area Synod of the Evangelical Lutheran Church in America. She has written for The Christian Century, Duke University's Faith and Leadership, Journal of Lutheran Ethics, and other publications.
Ingrid lives in Minneapolis with her husband Paul and together they run to keep up with their two sweet and lively children.