Partnering to make life better.
It's nice to have help so you can live better – and longer – in your own home. And if you're a caregiver, it's nice to have a break so the time you spend with a loved one is quality time rather than work.
Ecumen is here to help. In addition to in-home services tailored to our customers' needs and wants, we also provide a number of community-based services offered from multiple Ecumen sites.
No one can accuse Ecumen of being "cookie cutter." Each Ecumen community works hard to fit the needs of those it serves. Because of this, services vary from site to site.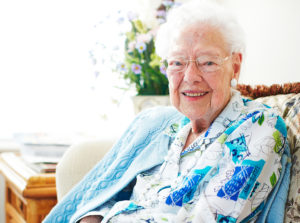 Ecumen Home Care
If you want to live in your own home, or you want help caring for someone at home, Ecumen Home Care can help. Based on your wants and needs, we provide personally tailored services, which can include housekeeping, bathing and grooming assistance, shopping, medication management and a variety of other services that help make living at home not only possible, but enjoyable.